Increase Your SERP Organic Rankings With SEO/CTR Traffic
Get to the top of the results by sending real organic-like automated traffic to your website, video or product listing via Google, Bing, Etsy or Youtube by increasing engagement and SERP CTR.
Our traffic shows up in Google Analytics, Search Console and Yandex and it shows a natural engagement.
You can promote Google Search results, Google My Business search results, Bing Search results, Bing Business search results, Etsy listings and Youtube videos.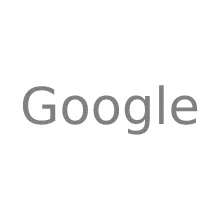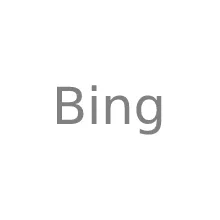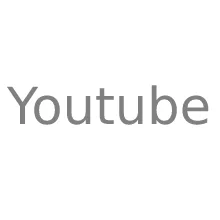 How does it work?
The search engines will rank your website/video/listing higher if they notice that your listing outperforms your competitors in terms of CTR and engagement.
Our traffic will do exactly that: it will search for your pre-defined keywords, click on your website in the results and browse several pages of your website.
The result? Your website will appear to be more relevant than others and will get promoted.
What use cases does it cover?
Ranking your website higher in the SERP for specific keywords in Google and Bing (Yahoo & DuckDuckGo)
Ranking your listing higher in the SERP for specific keywords in Google My Business and Bing Places
Ranking your Etsy listing(s) higher
Ranking your Youtube video higher in for specific keywords
Generating automated organic traffic on Google Analytics
Generating Analytics proof for your clients
Changing the search recommendations provided by Google/Bing (autocomplete manipulation)
Reputation management
Generating video / content page views
Increasing DA ranking
Boost Your Local & International Presence
You can configure your campaign to get traffic from over 190 countries.
Each Visit Is a Unique Residential or 5G IP
Each search or visit that we generate is originating from a residential or 5G mobile IP.
Adsense-Safe
We never load Google Ads so your Adsense account is secure. We use ad blockers.
Mobile / Desktop Traffic
Configure the percentage between mobile and desktop traffic to identically resemble your current traffic.
Advanced Settings
You have the ability to control various settings for each campaign, like mobile/desktop traffic, bounce rate, page views, session duration, day of week allocation, browser timezone, browser language etc.
Increase Website Engagement
You can decide to increase the engagement of your traffic on your website, lower the bounce rate, and increase the time spent on the site and page views.
No Traffic Gaps
It's critically important not to have gaps and to replicate the traffic as it would be in reality. We make sure that gaps won't occur and that night/day allocation is 100% realistic.
You're in safe hands.
Etsy, Bing, Youtube and Direct Traffic
You can configure the system to send traffic to an URL via the results on Google, Bing, Google My Business or Bing Places for Business. Or by searching a specific Youtube video. Or straight to a URL you specify.

Read more about the features you get below…
What Sets Us Apart?
We're one of the few if not the only that:
Our real traffic will scroll the page randomly. This will also show up in Google Analytics.
You get to set the browser GEO location, language and timezone.
There is a night/day traffic volume alternation.
We randomize everything: user agents, resolutions, access, timezone, page scrolling, time spent, pages visited etc.
We deliver a constant flow of traffic, without gaps
Loads your website in an actual browser window
Enables random browser resolutions
Enables the same timezone and browser language as the originating country that you define
Delivers Bing and Youtube compatibility
You get auto-organic traffic at a fraction of manual traffic
We offer a free-forever traffic package
Comes at a fraction of the pricing of any other human traffic
You get the most advanced organic-like CTR SERP traffic service that:
Originates from residential and 5G mobile IPs
Is never a VPN, server or blacklisted IP
Gives you the ability to set the browser geolocation
Each visit comes from a different IP
Each visit has strictly one single IP from the moment the search engine is accessed until the last visited page, thus not exposing you.
Follows a natural night/day traffic allocation as per the timezone you define
Performs random page scrolling
The browsers have the local language and timezone settings that you configure
Follow random screen sizes and resolutions
Follow random browser identifiers (Chrome, Firefox etc.)
Spend a random amount of time on your website (customizable)
The visits are randomly scheduled
Doesn't have gaps or spikes
We make sure the pings and postbacks are correctly sent
SLIDE TO EXPLORE Plans
$59/MONTH
CANCEL ANYTIME

At least 50 searches / day, or 1,500 / month
Up to 20 keywords
At least 2 minutes spent on your site
Up to 2 page views of your site
At Least 5 Minutes of Video Playback
Unlimited websites & campaigns
Promote Google Search Results & Google My Business
Promote Bing Search Results &
Bing Places for Business
Promote Etsy Listings
Promote Youtube Videos
Promote URLs Directly
GEO Targeting (Country & US State level)
Set the Browser GEO Location
Bounce rate between 0 – 100%
Day of Week traffic volume customization
Analytics Success Measurement
Advertiser friendly
Browser timezone and language allocation
FREQUENTLY ASKED QUESTIONS
Who says SERP CTR is a ranking factor for Google?
Is this method safe?
Yes, it seems like this method is extremely safe. Otherwise, it could be used to easily disqualify anyone on Google.
Google is known to penalize listings only for toxic referrals and content, but not also for actions taken on Google's result pages.
Similarly to link building, it's a widely used method to increase SERP performance.

We are confident that Google will continue this trend and gradually switch from focusing on backlinks and gear itself towards user experiences and user signals. We can already see this unfolding on YouTube. Videos on this platform were once ranked based on views, likes and comments. This type of content is now being ranked based on how quickly a viewer leaves the video or if they watch all of the videos. The same factors and trends are now becoming visible in Search Engine Result Pages (SERPs).

You need to leverage any and all the methods available out there, or else your competitors will!
Is your traffic organic?
There is no difference between our traffic and organic traffic. It is identical in behaviour and cannot be distinguished from real traffic.
Please read the "What Sets Us Apart?" and "You get the most advanced organic-like CTR SERP traffic service" sections of our website to understand how our service works.
Is all the traffic AdSense (and other PPC affiliate programs) secure?
Our service is entirely safe for all PPC ads. We do not click or load advertisements, meaning you will never violate the rules of such campaigns. In cases of AdSense by default, the ad will never be loaded.
Do you accept redirects, shorteners, or affiliate links?
Yes, we accept all of these types of links.
What is your traffic's bounce rate?
You can request any bounce rate from our traffic between 0-100%. You can adjust this parameter yourself by heading to your project settings.
What is the optimum bounce rate for my site?
We recommend using an identical bounce rate to your current bounce rate; find this by checking your site's statistics. You might want to factor in a competitor's bounce rate to your decision, which can be uncovered using tools such as Similarweb.
Can I change or downgrade my plan?
Yes, we allow users to change, downgrade or upgrade their plans at any time, from the client area.
Can I buy traffic for multiple sites?
Yes, you can purchase website traffic for as many websites as you like. You create an order assigned to a specific URL using your credits. Moreover, you can target as many keywords and phrases as needed for each order/URL.
Will my new traffic appear in Search Console and Google Analytics?
Yes, your increasing new website traffic will appear as data within Google Analytics and Search Console. You are purchasing website traffic from real web browsers and real domestic IPs, that are actually clicking on your site, so there is no reason why it wouldn't show up.
Do you have more than three plans available?
Yes, of course. More plans are available in our client's area.
What types of campaigns can I create?
You can create:
– Google Search
– Google My Business
– Bing Search
– Bing Places for Business
– Etsy listings
– Youtube Video
– Direct URL access
Do you load the videos?
Yes, we load the first 5 – 7 minutes of the videos, on Youtube.
Do you offer managed campaigns?
Yes, we offer managed campaign services. Our team will set up and maintain your campaigns when acquiring this service.
BEFORE & AFTER RESULTS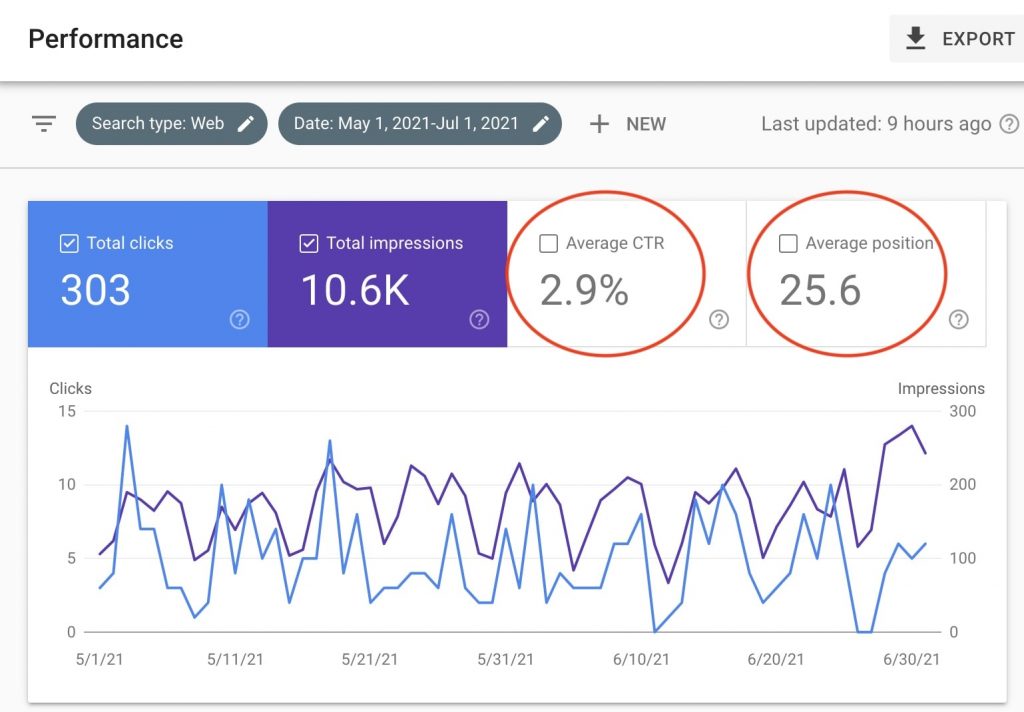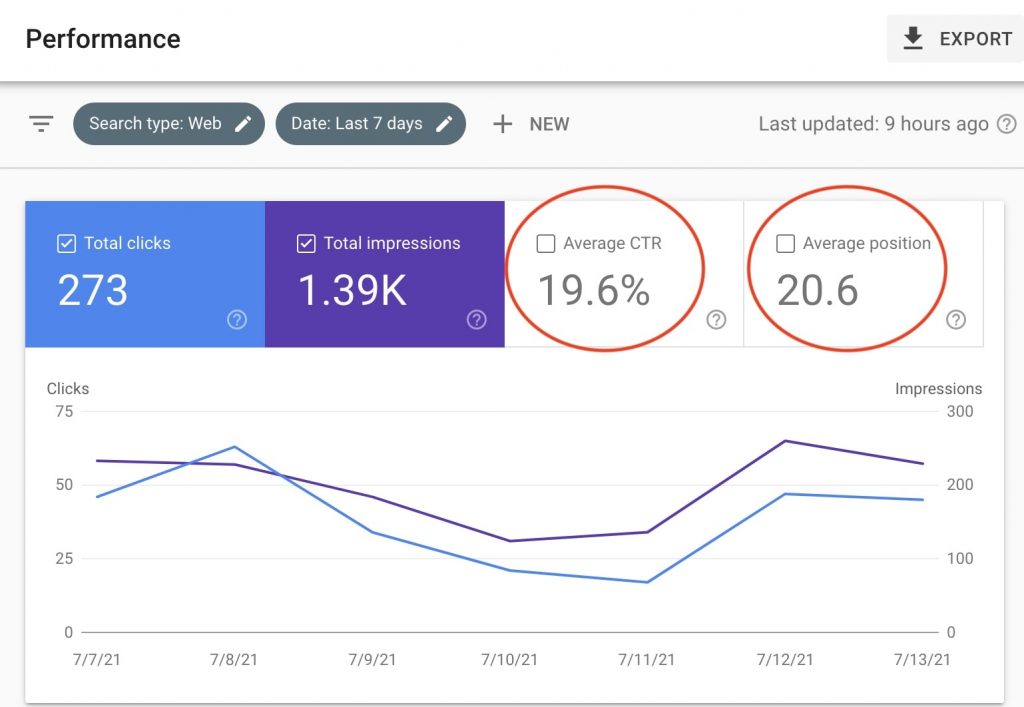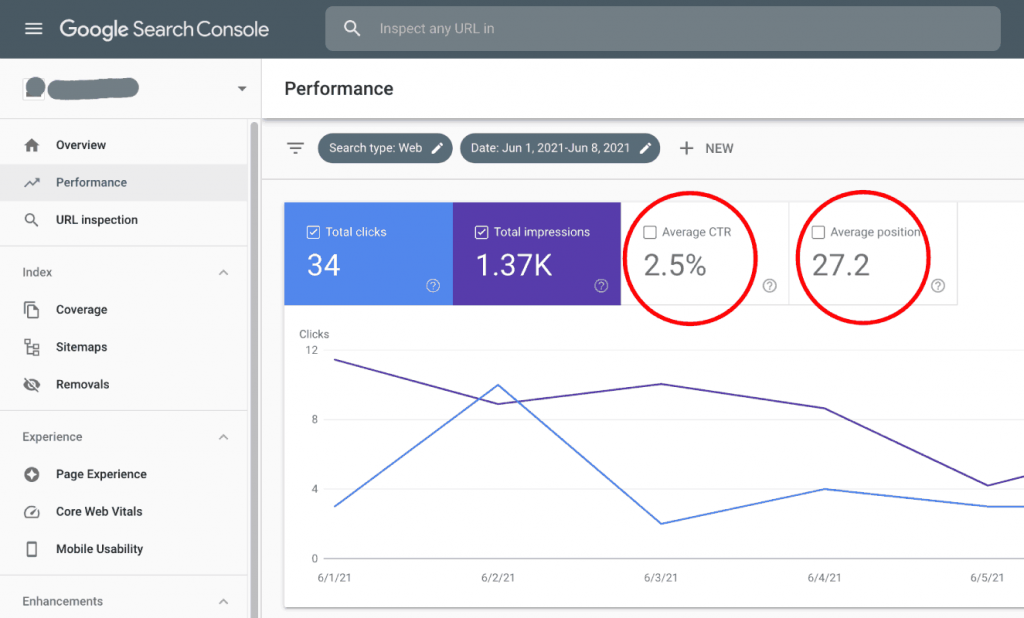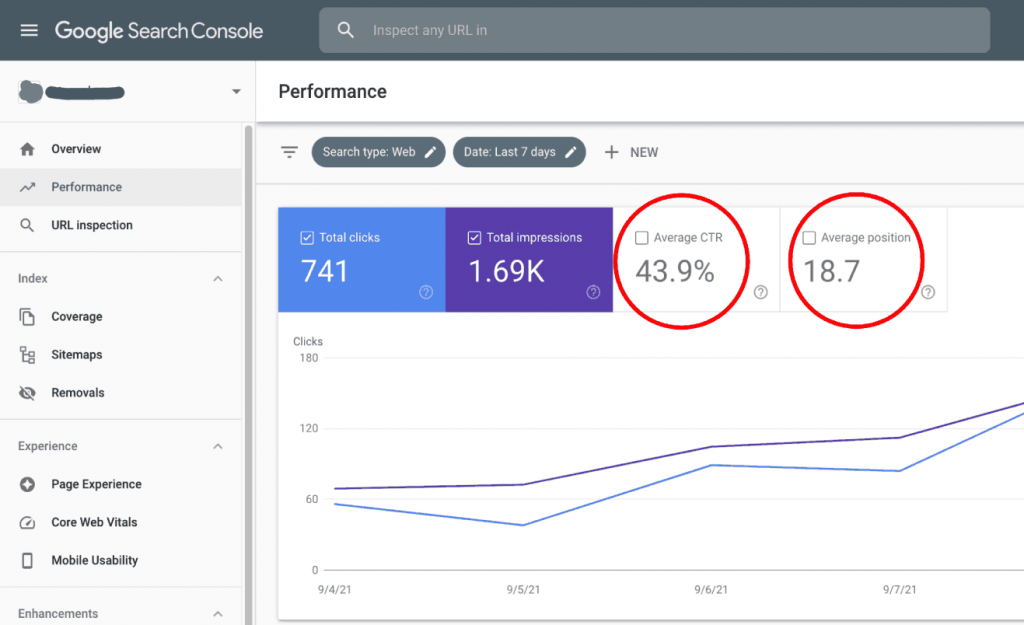 The latest tests that we have done demonstrate how Google reacts, in a very short amount of time to a very aggressive CTR improvement campaign, generated using Top of the Results. As you can see, the average position has improved from 27.2 to 18.7 and from 25.6 to 20.6, which is a 45% and 24% improvement in a matter of weeks.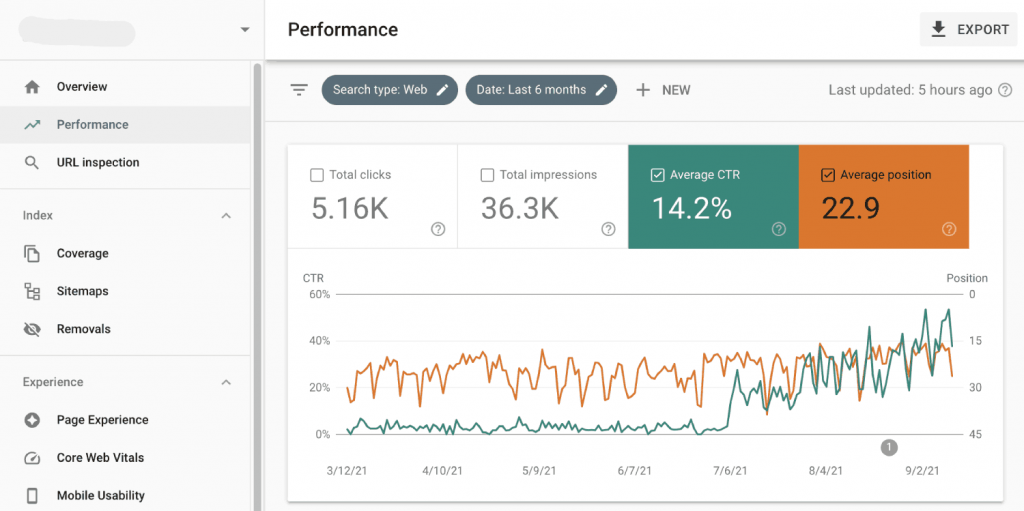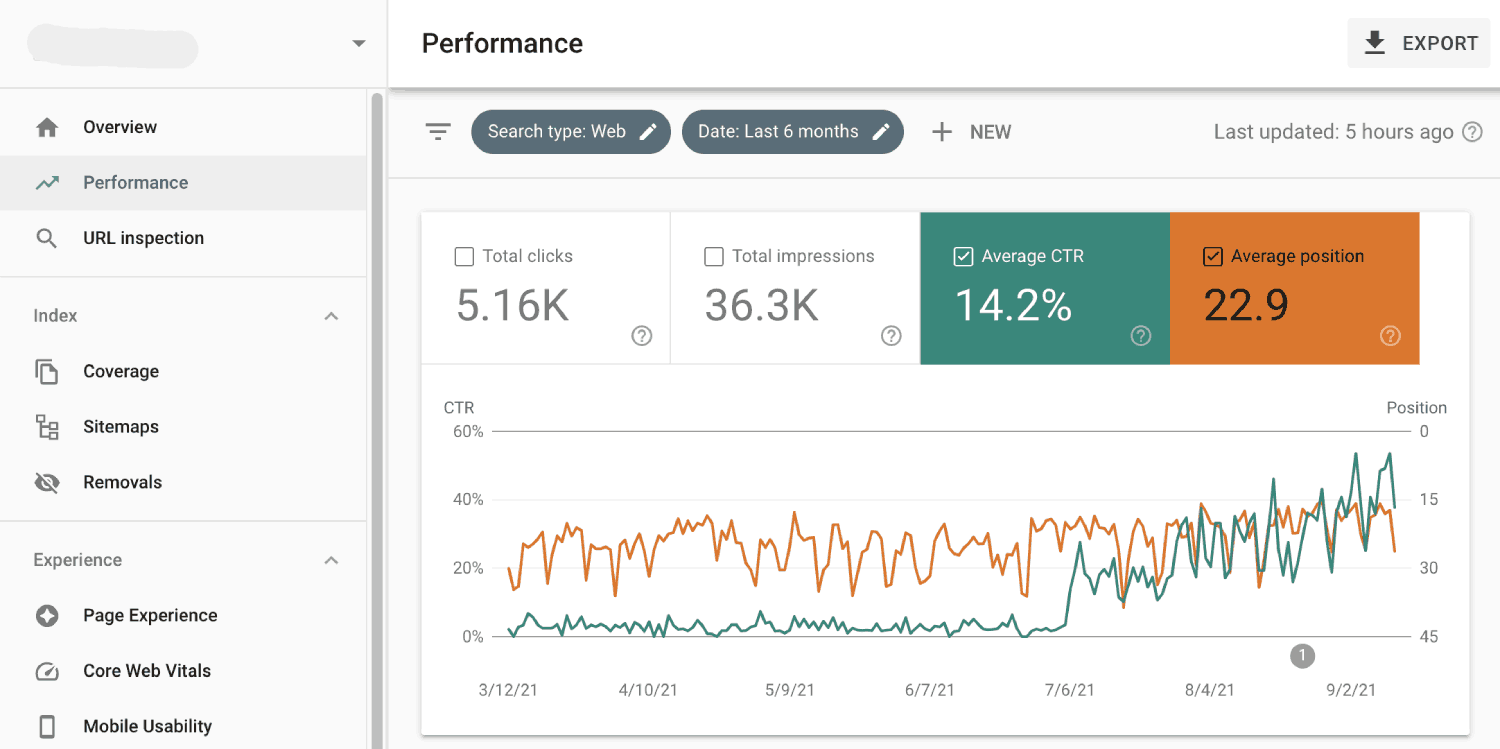 Here you can see the Google Search Console result for the above website. Please note that the average position usually sees a normal fluctuation, however, the average over 1 month sees a significant improvement when using our service (the orange line tends to stay higher, to a lower position). These tests were done on websites with no other optimisation efforts – just Top of the Results.
The CTR here is exaggerated (too high) and strictly for testing and illustrative purposes.
My affiliate business relies on being as high as possible in the search results. After testing out several solutions, I noticed that TopOfTheResults delivers the most stable and "uniform" traffic at a large scale.
– Abigail K., Affiliate Webmaster
Our marketing agency promotes such methods to our clients and it's our responsibility not to get caught and to generate results, at the same time. After comparing TopOfTheResults with other solutions, we noticed that the performance was similar to paid clicks but at a fraction of that price. We've been running it for the past 4 months now without an issue. Highly recommended!
– Brandon Hartley
I was sceptical at the beginning that this would be a good way to get higher in the rankings. But I noticed my competitors flying past me and after further investigation, I realised this was what they were doing. And it really works!
– Harriet Connor, eCommerce Shop Owner
It works! And it's much simpler than creating content and links! Thank you, team! Thank you, Mike, for your help and support!
– Luca Cooper, Webmaster